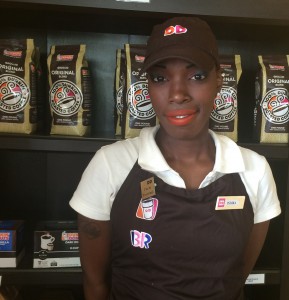 Come Run With Dunkin'
Check out great careers brewing up with Dunkin'.
Get Your Career Running
Working at Dunkin' Donuts is more than a job, it's an opportunity to gain a position that can offer skills, flexibility and career mobility. It's the opportunity and the chance to be a part of something bigger; part of a team of fun-loving, dedicated people committed to keeping The Bahamas running.
Think you're up to the challenge? Click the link below to find exciting opportunities at franchises in your area.